When you initially move to an area where you don't already have family or friends, it can be daunting to know how to find a responsible and trustworthy babysitter. That was us a few years ago when we relocated to Kansas City. Fortunately, we soon attended a local family festival and visited a booth for College Nannies + Sitters, where we were introduced to this wonderful resource for safe, quality, flexible on demand or part/full-time care for families. Fast-forward to now, and I've been given the opportunity share my College Nannies + Sitters experience during a recent date night with the Northland and KC Metro community.
Because I had used the service before, but it had been a while, I simply spoke on the phone with my location's Family Placement Manager and made sure that all of my information was up-to-date (age of children and current interests, status of pets, etc.) and then discussed the details of when I needed someone. I received confirmation soon after that a sitter had been assigned and I could review her profile and references, but I was confident that any sitter had already been properly vetted. For a family new to College Nannies + Sitters, it's equally as easy -- just call, download the app, or go online at https://www.collegenanniesandsitters.com/macaroni-kid/ and fill-out the contact form to get started. Since the local office happens to be in Parkville, there is also the option to stop in. However, they serve families throughout the Kansas City area, so the simplest method is probably a call or via the app or website.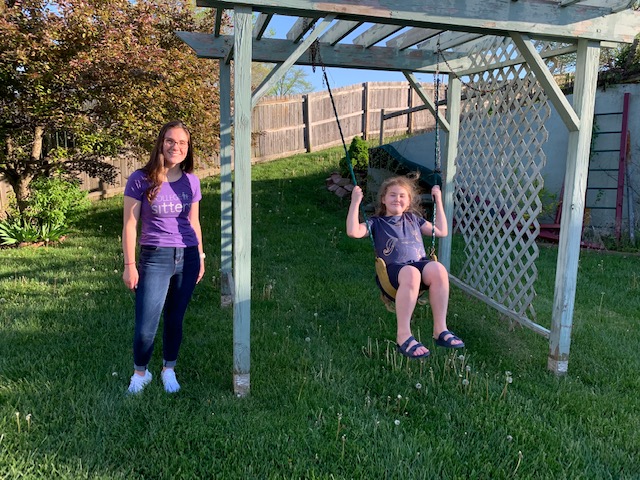 Given that we're living in a time of Covid and my family in particular has tried to adhere to safety guidelines, utilizing College Nannies + Sitters would be the first scenario when we had anyone else inside our home in the past year. Since the adults in our household have been fully vaccinated, we wanted the same in a sitter. Personnel can decide to disclose their vaccination status, provide their vaccination card, and discuss with their assigned family the mutually agreed upon health protocols, such as wearing masks. Thankfully, there was a sitter who met all of our qualifications and was available during our schedule. The original person we were matched with ended up not feeling well a few days before our date and didn't want to risk anyone else getting sick, but we were then quickly and effortlessly given a replacement who also exceeded our expectations and proceeded with the standard pre-service phone call.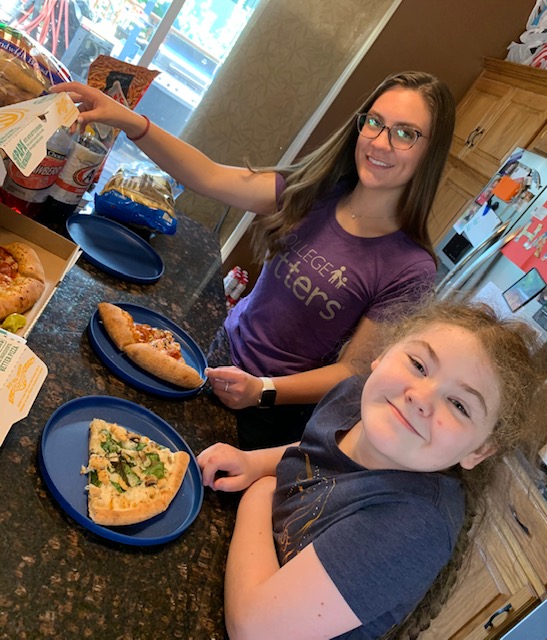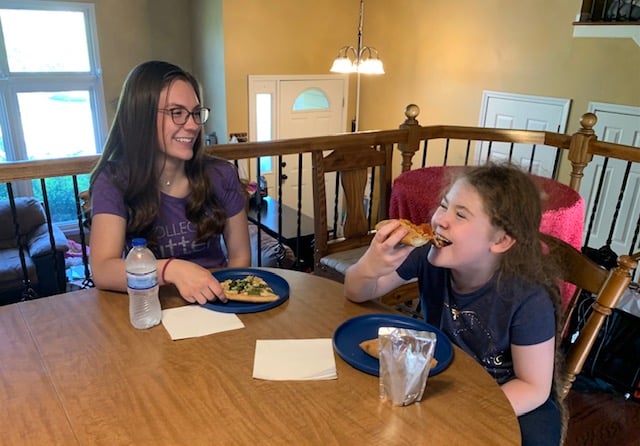 We couldn't have been happier when Madison arrived on our doorstep! I had already enjoyed speaking with Madison over the phone, and she had a very natural rapport with my daughter and engaged with her right from the start. They quickly found a common love of music and shared their favorite songs and artists with each other. We ordered pizza for their dinner (although cooking could have been an amusing option for them to do) and talked about different activities to consider, such as playing board games and dancing video games, swinging outside in our backyard, taking a stroll in the neighborhood, or perhaps visiting a nearby playground.
Since each sitter is matched to your child's unique abilities, interests, and style, you can be sure they will have a great time together. That's exactly what happened while we spent a four-hour night out and about. Our child had such a fabulous and fun evening playing and talking with Madison that she was excited to immediately show us the card games she had learned and asked when Madison could come back again! We felt the same way about the experience and look forward to hiring Madison through College Nannies + Sitters next time we need someone. It'll be even easier with a specific sitter to request!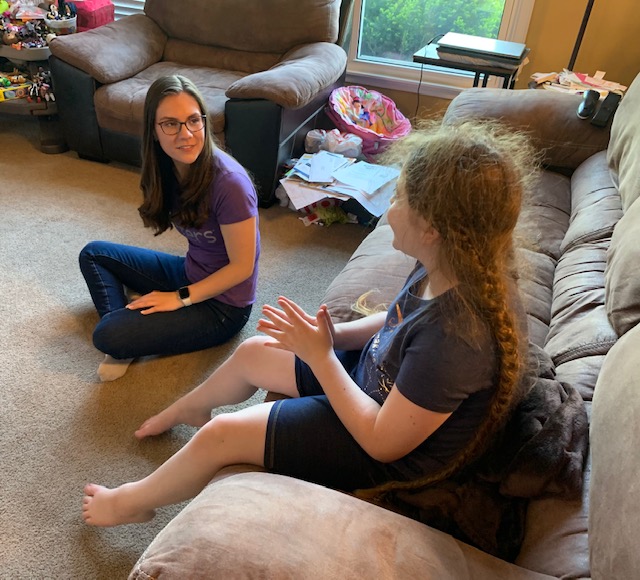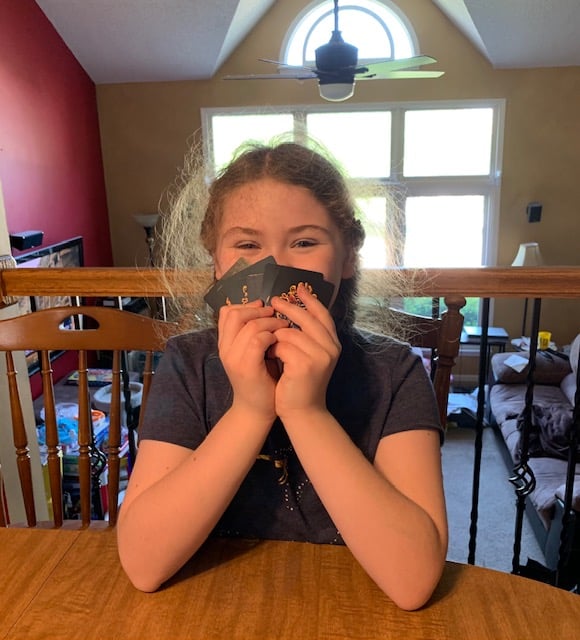 If you have a reason for child care, then College Nannies + Sitters is happy to be of service and is committed to helping you build a stronger family. As we start to celebrate summer, maybe you'll want to enjoy your own date night, have errands to run without dragging the little ones along, hope to meetup with a friend for a long-awaited coffee or walk, just need to get some tasks done around the house while someone else provides care and entertainment, or you know that your family's summer schedule has you being pulled in different directions. Even supermoms can use an extra hand getting kids to and from activities and navigating family life in general.
Whether it's an occasional child-sitter playdate during a parental evening escape or something more regular and frequent, College Nannies + Sitters can provide you with a person who is carefully screened and receives ongoing professional training and guidance -- and who is doing this job because they love children! What more could you ask for when it comes to the care of your kids?! Stop your summer search because College Nannies + Sitters has your child care needs covered today and always!
Find College Nannies + Sitters on Facebook, Instagram, or Twitter.
I received compensation in exchange for my honest review of the service. All thoughts and opinions are my own.