Join us at the Lyric Opera Production Arts Center for Listen, Wilhelmina!, a zany interactive children's opera exploring a kaleidoscope of styles and all the different ways there are to listen. Three wombats have come to their first concert. One of them, Wilhelmina, is beside herself with excitement. She can't stop clapping, singing, or even dancing when she's supposed to be quiet (much to the horror of the other Wombats, Ranger Nat, and the very famous conductor).
Appropriate for all ages, Listen, Wilhelmina! is specially designed for children ages 3—8.
Stick around after the show for a host of fun (and educational) activities!
There will be four performances of Lyric Opera of Kansas City's Listen, Wilhelmina! at the Lyric Opera Production Arts Building (712 E. 18th St., KCMO 64108). Performances run 25 minutes and are Sat., April 15 at 11a.m., 1 p.m. and Sun., April 16 at 1 p.m. and 3 p.m.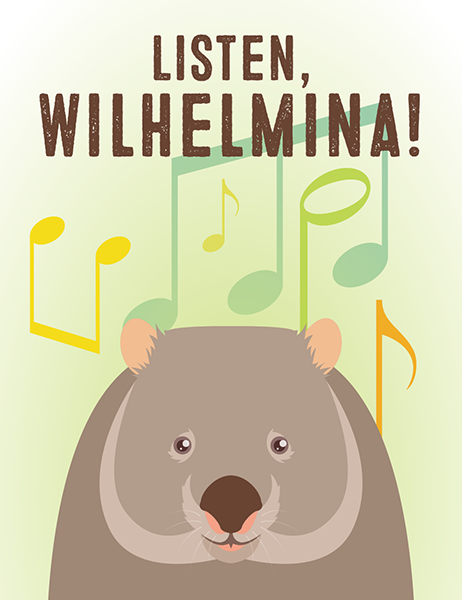 Click here to purchase your tickets!